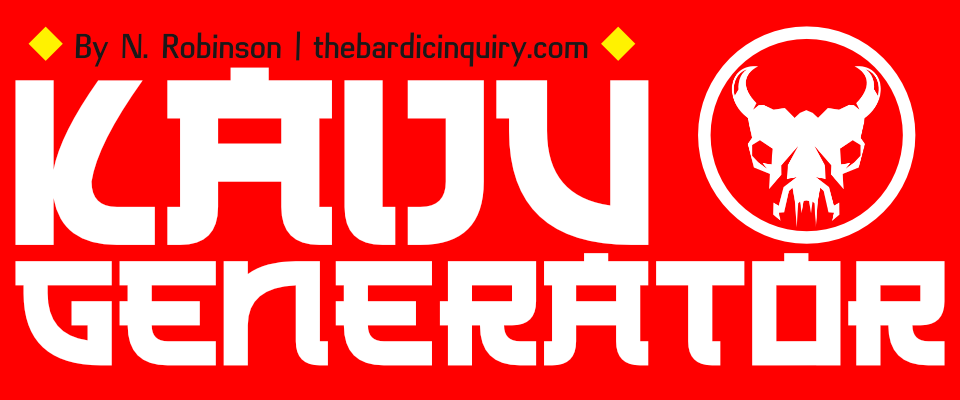 Kaiju Generator
A downloadable TTRPG Supplement
What is a Kaiju?
To put it simply, Kaiju refers to a genre of film that originated in Japan that featured giant monsters, but it can also refer to the giant monsters themselves.
The actions of these giant monsters are typically devastating to the planet and pose a global threat. This can range from the intentional destruction of infrastructure or the combat between two giant monsters.
What is the Kaiju Generator?
This 14 page digital zine is an expansion of an old blog post I wrote regarding the same topic. You can read it at my blog here.
This generator will help you to create a Kaiju that you can use in your roleplaying adventures by utilising 4 1d66 random tables.

Can your players survive an encounter with a gigantic monster?


Download
Click download now to get access to the following files:
Kaiju Generator PAGES.pdf
12 MB
Kaiju Generator SPREADS.pdf
12 MB