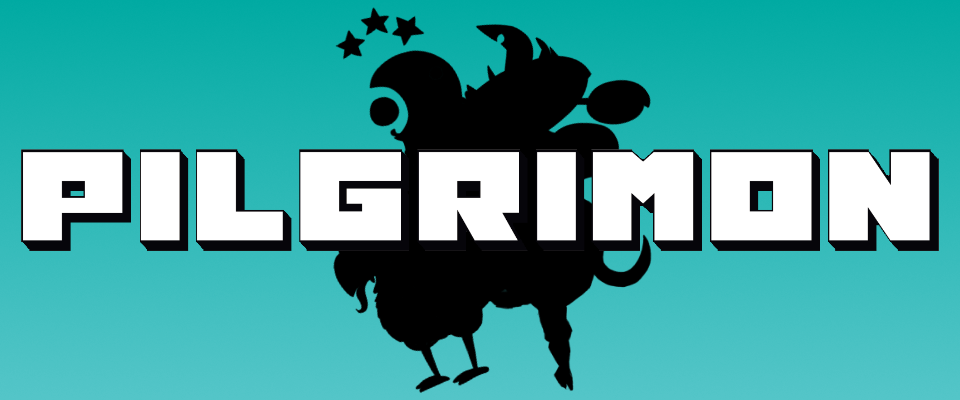 PILGRIMON
A downloadable Roleplaying Game
PILGRIMON was created for the TTRPG POKÉJAM and to satisfy a friend of mine! This is an early version of the game and I expect some things to change as I receive feedback and continue playtesting. Purchases of this version of the game will entitle you to any future updates for free!
What is PILGRIMON?
PILGRIMON is a roleplaying game designed for short campaigns about humans and their monster companions going on an adventure to realise their dreams.
Players will take on the role of trainers who will:
Discover and explore new locations and monsters!
Develop relationships with their monster companions and see them evolve!
Thwart the evil schemes of people that threaten the harmony of the land!
Realise their dreams whether that is to see the oldest monster in the land or be recognised as the greatest trainer in the land!
One player will take on the role of the professor and will use the supplied tools to create a changing map for the trainers to explore as well as engaging scenes that will drive the trainers towards their dreams.
PILGRIMON is different to other roleplaying games because it:

Resolves uncertain outcomes with dice dependent on the relationship a trainer shares with their monster companion.
Uses a rock-paper-scissors-inspired battle system to ensure battles are quick and impactful.
Uses defined scenes such as the exploration or caring scenes to support PILGRIMON stories.
Focuses on shorter campaigns that last around 5-15 sessions of play.
What do you Receive?
60 page .pdf that is complete with bookmarks and internal links.
Rules that govern journeys, exploration, and battles with your monsters.
Advice and tools for adapting the rules to one-shots or solo play.
A4 character sheet for print.
Form-fillable .pdf character sheet.
Purchase
In order to download this Roleplaying Game you must purchase it at or above the minimum price of $2.99 USD. You will get access to the following files:
PILGRIMON-Ashcan_v1.3.pdf
7 MB
TrainerSheet_Fillable.pdf
2 MB
TrainerSheet_MoreMonsters.pdf
2 MB
TrainerSheet_MoreMonsters_Fillable.pdf
2 MB
Community Copies
Support this Roleplaying Game at or above a special price point to receive something exclusive.
TTRPG Pokejam
If you are here to rate PILGRIMON for the pokejam or just want to have a look before you purchase, feel free to download a copy free (if available).
These copies will last as long as the TTRPG pokejam and are not considered a purchase.